See below for "teacup" maps for Oregon reservoirs provided by the US Bureau of Reclamation Hydromet.
Crooked & Deschutes River Basins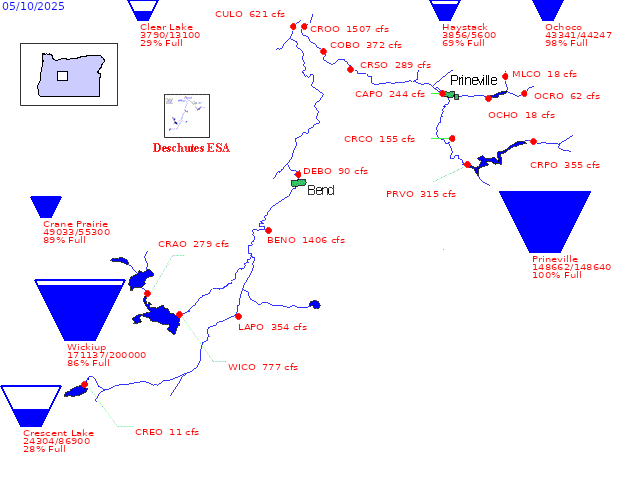 Eastern Oregon River Basins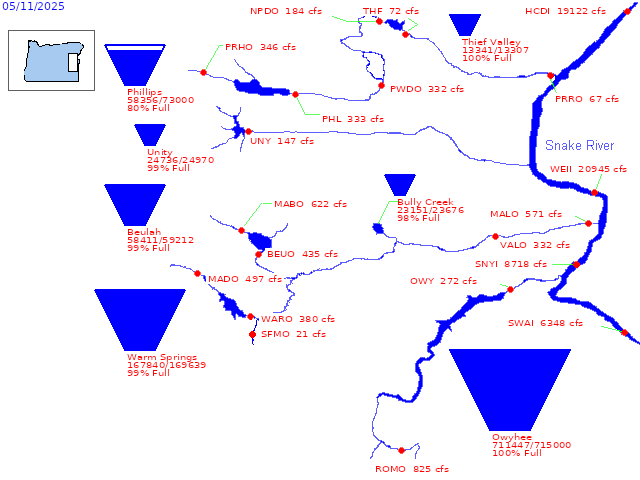 NOTE: This graphic does not depict 400,000 acre-feet of water that is maintained in Owyhee reservoir.
Rogue River Basin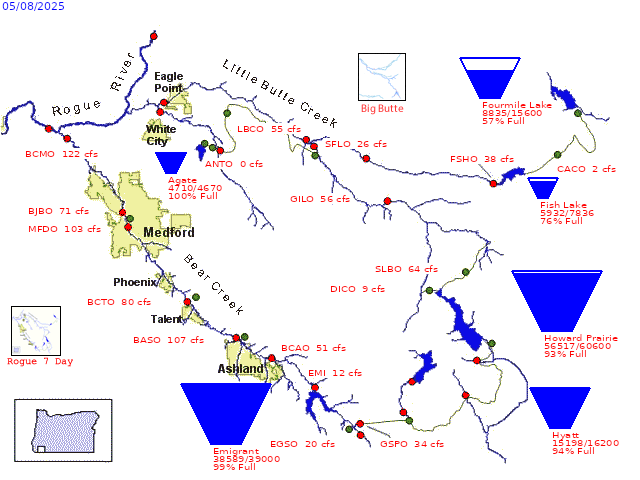 Tualatin River Basin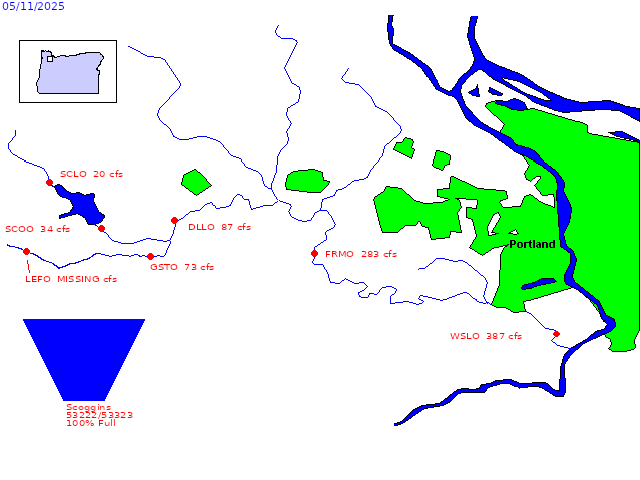 Umatilla River Basin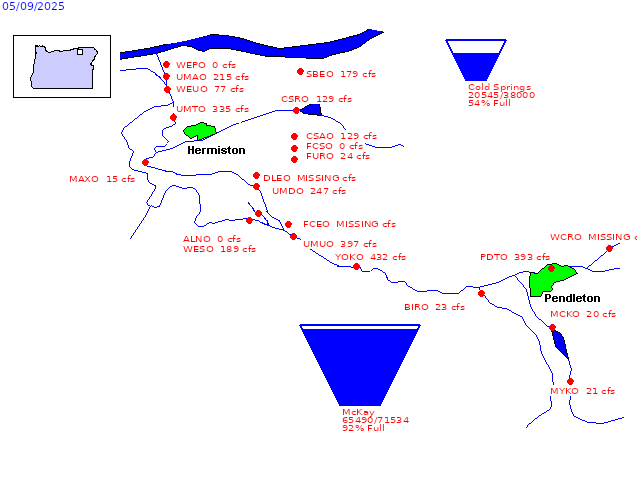 NOTE: McKay Dam has 65,534 ac-ft active storage (full-pool) plus 6,000 ac-ft of space exclusive for flood risk management above the normal full pool.
Stryker Rods is not responsible for providing, updating, or maintaining the accuracy of the information above.